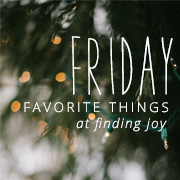 This morning I ordered some
Tastefully Simple
products from the new Fall/Winter line so that we can play around with recipes when Allen gets home in a few weeks. I gotta tell you though, I don't know whether I'm more excited about him or this food!! (Okay you know that's not 100% true. LOL)
Here is what I ordered:
Apple and Pear Slush Drink Mix (will be good warm with our bourbon in it!)
3 packs of Bountiful Beer Bread (can never have too much of that on hand!)
Chicken Tortilla Soup Mix (looks good!)
Chipotle Queso Dip Starter (have to get some of that good cheese to try this with)
Creamy Portobella Warm Dip Mix (TOTALLY for him... LOL)
2 packs of the Dreamy Irish Frozen Dessert Mix (this is discontinued but everyone loved it last year and I didn't get to try it)
Bountiful Beer Cheese Soup (half size)
Caramel Cinnamon Sprinkles
English Toffee Cheese Ball (full size)
Roasted Onion Warm Dip Mix (full size)
Savory Beach Brandy Glaze (6pk)
Shanghai Stir Fry Sauce (6pk)
Spicy Harvest Salsa (6pk)
What are you dying to try? What kind of fun ideas can you think of for us to do with these products?? Comment and let me know!